Online shopping, visualisation tools and endless Instagram inspiration can make interior design look easy. But the really great results are the work of careful planning and expert execution. So this month, we wanted to share one success story from the RoomLab archives – and a few common pitfalls – to highlight the benefits of getting an interior designer on board.
The brief
Hoping to maximise space, optimise storage and breathe new life into their home, our clients looked to RoomLab for help. They wanted a modern yet relaxed vibe, with an aesthetic that blended the contemporary and the classic – with hints of colour through accessories, patterns and plants.
Space was indeed tight, and the challenge for our team was to design workable storage solutions that didn't crowd or clutter. Along with tackling the living room, the main focus for the project was how to manage a multi-purpose bedroom that triples as a study, guest bedroom and general chill-out zone. 
The result
We landed on a blue and yellow colour palette, with the addition of some fun yet sophisticated patterns. Light blue walls created a cocooning effect – ideal for a bedroom. The complementary upholstered headboard perfectly balanced traditional and modern vibes, while yellow accents – like the subtly patterned curtains – brought freshness to the scheme.
We used an eclectic blend of classic and contemporary pieces to inject personality and texture into the space. Dark walnut furniture added depth and reflected the traditional aesthetic the client wanted – offset by the modern lighting elements and smart shapes of the bedside tables and ottoman.
When it came to solving the storage issue, we went for a clothing rail, rather than a bulky wardrobe – which sat much better with the sloping ceilings. A vintage style worked particularly well with the traditional shape of the headboard.
So, with some careful planning and thoughtful blending of styles, materials and patterns, we were able to help our clients make more of this unloved space. But what about when interior design goes wrong? Here are just a couple of examples of small mistakes that can have a big impact on your space…
Furniture that falls at the first hurdle
You've scoured the internet, you've sought opinions from all your friends, measured everything you can think of – and even tried the latest 3D visualisation software to see your must-have piece in situ. But then delivery day arrives, and there's a kink in your entrance that you didn't plan for. Maybe your ceiling is too low or you forgot to measure the lift doors up to your flat – either way, you're now stuck without that coveted sofa, and a huge, heavy box blocking the way.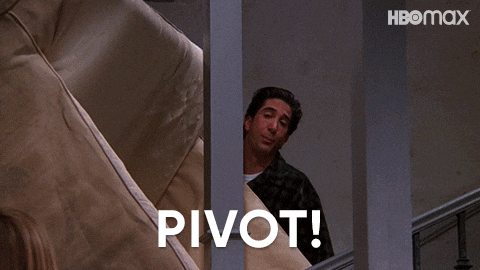 Lighting that's a turn off
Everyone forgets to think about lighting – yet it has the power to transform a room. Many rely on a single light source that doesn't adapt for the time of day or task at hand. And hardly any of us think to switch up the intensity of our light bulbs to change the mood of the space.
To ensure your next design project is a success story, talk to RoomLab today. From measuring and planning to designing, purchasing and installing your final pieces, we're here to help at every step. Talk to the team to see how we can make your aesthetic aspirations a reality.